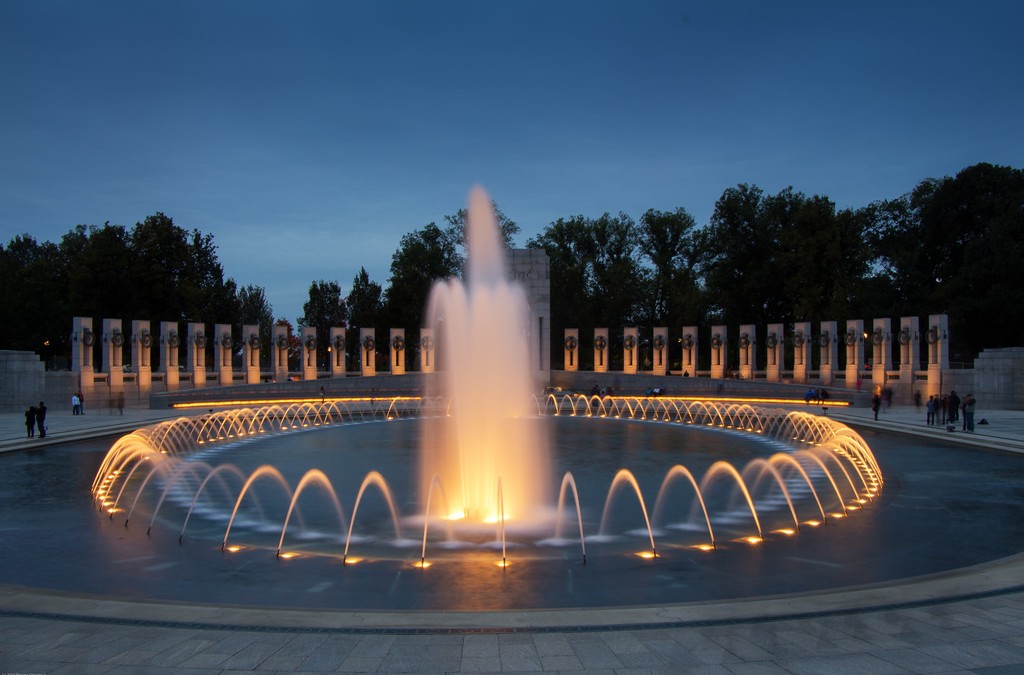 On Labor Day weekend of 2009 my boyfriend and I took a trip to Washington, D.C. when we had only been together for six months. It was our second out-of-town getaway together; I was excited to show him our nation's capital, as he had not visited prior to us meeting.
Our first stop of the trip was to tour the United States Marine Corps Museum in the town of Triangle, just south of the District. Being the Friday of Labor Day weekend, we figured it would be packed shoulder to shoulder, but to our surprise, it was nearly empty. Snagging a spot on the next available tour, we ended up being two of seven people in the group. We got lucky too – our tour included a Korean War veteran, who was there visiting the museum with his family and was happy to share stories of his own while we walked through the museum. It was so surreal, hearing stories about places memorialized in the museum straight from one of the brave men who happened to be present during the historic events and standing right next to us.
After the tour, we headed for the city to check into our hotel room and hang out for the night. We ordered room service and watched Metalocalypse on his laptop. It was a perfect start to our trip.
The highlight of our visit was exploring the National Mall the next day. While walking around the Washington Monument, he put his hand on my shoulder, stopping me from walking forward, and said "hang on a second…" He starts to get down on one knee and I see a couple in the distance stop watch us. The woman slaps her man's arm excitedly and starts pointing as us, with a wide grin. I remember my mind started to race with thoughts like "oh my god is this the moment, this can't be the moment, we haven't been dating long, what do I do, oh my god!"
You think you know what's coming next, but you don't. (more…)