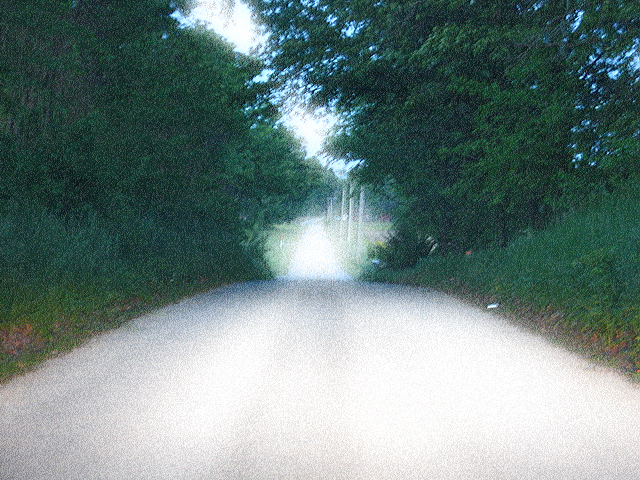 I have become obsessed with the song "Better Days" by Eddie Vedder lately. The lyrics really spark something inside of me – makes me want to further explore my beliefs. I have been struggling with trying to figure out what I believe in (religion-wise), because I'm realizing my views are changing drastically. As I grow older and wiser, I'm beginning to branch away from the religious views that I was indoctrinated with as a child. Although I'm not too sure about what I really believe in anymore – if anything – I'm starting to question and explore other ideals and beliefs. I was born and raised Catholic, but now I would say I'm more Agnostic and questioning. I am not sure I'm ready to open that can of worms at this time, but stay tuned – that's sure to come soon.
This song may not have much to do about the above paragraph, but when I listen to it, I feel that I am right to question my previous beliefs. I feel there is something else out there that is a better fit for me, and the universe will help me find it if I just open my mind… I'm ready to explore and open up. I'm ready to "greet myself, read myself." I love my life and am very happy with the way things are going, and I know they will only get better. I will find my answers eventually. My future is definitely paved with better days.
I wanted to share these lyrics with you. I also included a video (from the movie Eat, Pray, Love). Enjoy!
Better Days, Eddie Vedder
I feel part of the universe open up to meet me
My emotion so submerged, broken down to kneel in
Once listening, the voices they came
Had to somehow greet myself, read myself
Heard vibrations within my cells, in my cells
Singing, "Ah-la-ah-ah, ah-la-ah-ah"
My love is safe for the universe
See me now, I'm bursting
On one planet, so many turns
Different worlds
Singing, "Ah-la-ah-ah, ah-ah-ah-ah, ah"
Fill my heart with discipline
Put there for the teaching
In my head see clouds of stairs
Help me as I'm reaching
The future's paved with better days
Not running from something
I'm running towards the day
Wide awake
A whisper once quiet
Now rising to a scream
Right in me
I'm falling, free falling
Words calling me
Up off my knees
I'm soaring and, darling,
You'll be the one that I can need
Still be free
Our future's paved with better days