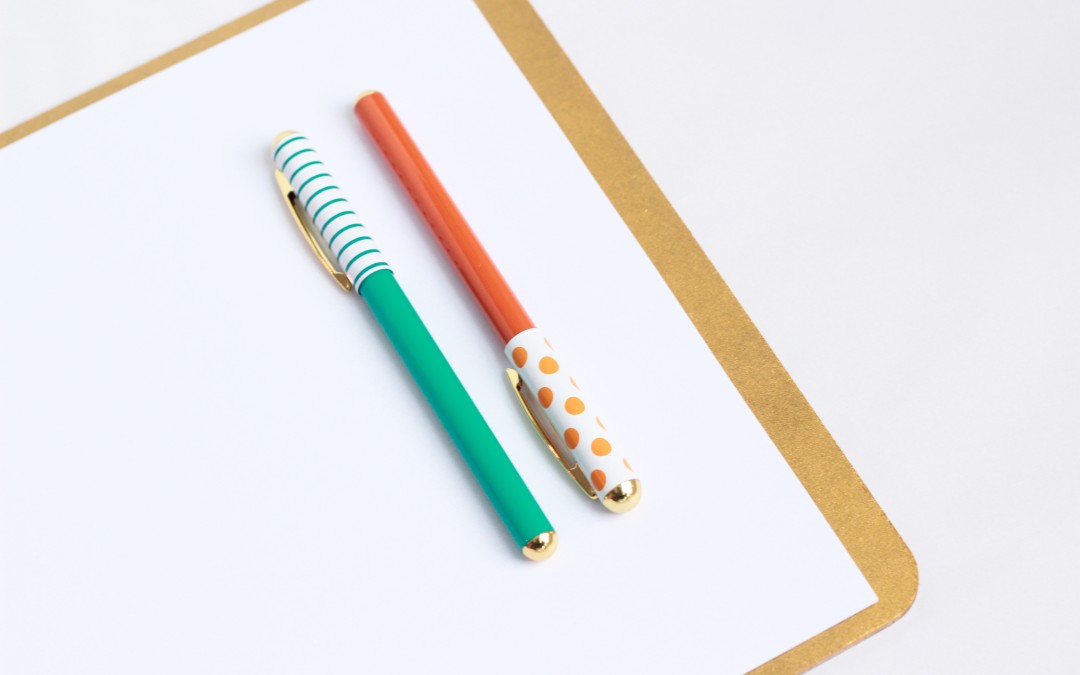 Today wraps up the last day of the Labor Day weekend holiday. To kick off the weekend I had oral surgery to remove a couple of wisdom teeth, so I've been confined to the couch for most of the holiday watching Netflix and napping. When I wasn't doing one of those two things, I was writing.
Taking a break from my book, I decided to use writing prompts instead this weekend to keep my pen moving. I do this often with the idea that some of the prompts could turn into something substantial – either to add to my current project or to keep off to the side for a new project or story. At the very least, I'm writing!
This weekend, I used 712 More Things to Write About, put together by the San Francisco Writers' Grotto. This book is slowly filling up over time and is one of my favorite resources for journaling. There are a few other versions of this book and I can't wait to get my hands on them once I finally fill this one to the brim!
You are sitting in a café in Barcelona. A man approaches your table, sits down, and slides an envelope in front of you. As you go to open it, he tells you to wait until he is gone. He stands up, scans the surroundings, then walks away. How long do you wait to open the envelope? What are the contents? What happens next?
Describe a room where a murder took place in three points of view: from the maid's point of view prior to cleaning, from the murderer's point of view after the crime, and from the victim's point of view prior to the crime.
Write about a chance encounter at a cemetery.
The first prompt above is something I dreamed up, and the other two come from the book I mentioned before. To shake things up this time around, I'm going to share what I wrote for the third prompt below.
Lizzie picked herself up off the ground and wiped her eyes. It had only been three months since her fiancé, Ben, was killed in a car accident on Route 44 outside the city. Right after it happened, she visited his grave three to four times a week… now she was stopping by once a week to begin moving on with her life because it just became too much. She knew she needed to let go because he was never coming back.
She replaced the wilted rose from her last visit, kissed her index finger and touched the cold marble slab that lay before her. She thought of their last moments together and how happy they were. Before the tears could start, she quietly said she loved him and turned to walk away.
As she made her way back to her car, she saw a man a few rows away. He looked like he was leaning on a headstone. He stood up and Lizzie could hear him get louder as his body became more animated. She couldn't hear what he was saying clearly, but it was very clear he was upset. She kept walking toward her car but something inside her made her stop and walk toward him instead.
"Excuse me… are you okay, sir?" she asked, timidly.
"I'm… no, no I'm not okay… I'm far from being okay," he said, placing his head in his hands.
As he moved behind the grave, Lizzie saw the name of a woman on the headstone. The dirt was semi-fresh and she noticed the death date was just a few weeks ago. Lizzie introduced herself to him and asked if he wanted to talk or if there was anything she could do for him. He began talking almost immediately – his name was Jack. He was a newly single father of two after losing his wife in a car accident. The driver of the other car was drunk and slammed into her van – luckily, the children (Sarah and Jane, twins) weren't with her at the time.
Lizzie moved to stand next to Jack and put her arm around him while he stared at the ground. After a moment of silence, she started to share the story of losing Ben just a few months earlier. He too was killed by a drunk driver on his way home from working the night shift. Sharing tears and memories, the two continued to talk for another thirty minutes before Lizzie asked him if he wanted to get a cup of coffee and talk some more. Jack accepted the invitation and the two walked together toward the parking lot. This marked the beginning of a new chapter in each of their lives.
Remember, you aren't restricted to specific length with these prompts. Just get that pen moving – that's what matters. Who knows, the result of the prompt I shared above might turn into something useful for a story later down the road. I would be lying if I said I didn't want to see where this story goes… Maybe Lizzie and Jack find comfort in each other and begin a wonderful life together – either as friends or more.
Please share what you dreamed up in the comments section – I look forward to reading your work!