More About Nicole
Get the full story here, including my background, random info, and side hustles.
My background:
I have identified as a writer since my pre-teen years. My journals then, filled to the brim with the stories of my adolescence; they detailed my obsession with boys, the latest drama with my friends, and had poetry, songs, and prose sprinkled throughout. Sometimes I wonder where those journals ended up… but then again, the past is best kept where it exists. Wouldn't you agree?
Fast-forward a handful of years (quite a few, actually) and you'll find writing is still my passion. Today though, my journals contain notes on my writing process (or the struggles I face while writing), poetry, lines, random thoughts, and ideas for my novel. Oh, and notes for my memoir. Writing has been a part of my life for much longer than it has not. I find it therapeutic, calming, intriguing, and challenging. Writing has always been there for me. I find comfort in writing my feelings down on pages of random notebooks. I enjoy the continuous labor of honing my craft. I know… I am a glutton for punishment, what can I say? The feeling I get when I think of something new to write or create is comparable to the feeling when I finish a piece is freeing.
I can honestly say I would not be the writer I am today if it weren't for my education. I graduated from Indiana University with a BA in English (Writing & Literacy). I have been fortunate to study under some fantastic writers, literary geniuses, and life-changing instructors. I also began working toward an MA in English, to teach composition, but life happened and that has been put on hold for the time being.
Aside my educational focus on and passion for writing, studying literacy and its evolution has always intrigued me. Especially when considering technology as a factor, because it has actually evolved into its own form of literacy. I blog about this concept from time to time.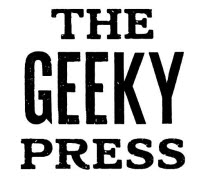 I also owe some major points to the writing group I joined last year, for keeping me motivated. It's a chill group of writers who meet a few times a month, when we can. In February of 2016 I became a partner and participated in and help plan/organize The Downtown Writers Hack events and the one-day and weekend writing retreats. In November of 2018 the Partners came together and decided to say goodbye to TGP, as all of our lives took major new directions. Bittersweet to say the least, but we are very proud of the few years we had together and our friendships will continue to thrive. <3
Extracurriculars:
During the winter of 2016, I became involved with one of my favorite podcasts, The Bevs. Officially, I was the Bev Behind the Bevs, until the show went on creative hiatus.
In late spring of 2016, I was recruited to help with Emotionally Broken Psychos (a Plz Advise spinoff) and Mother, May I Sleep With Podcast?, both launching during the summer of 2016.
As the Coordinating Producer, I manage the behind-the-scenes of the podcasts, including publishing episodes/posts on our websites/social media, managing hosts that fall under the EBP brand (we have 4 active shows in addition to the main show), promote listener engagement, and more. Give 'em a listen – more information is listed below, including how to find each online and listen/subscribe via iTunes.